When it comes to exploring the scenic beauty of Goa, nothing offers more freedom than opting for a self-drive car rental in Goa. A popular option among tourists, car rentals provide the convenience of discovering Goa's hidden gems at your own pace.
Given the number of sights spread across the state, tourists often favour the flexibility that car rentals offer over public transport. Whether you're here for the vibrant nightlife, tranquil beaches, or historical sites, having a rental car in Goa truly enhances your exploration experience. Here we will discuss in depth the car rental cost in Goa.
Also Read: Best Places to Visit in Goa: A Quick Guide for 2023
Factors That Affect the Goa Car Rental Cost
The cost of car rentals in Goa isn't fixed and can be influenced by a number of factors:
Type of Car: The type of car you choose directly affects the rental price. Economy cars are the most affordable, while luxury models come at a higher cost.
Rental Duration: The length of the rental period also influences the cost. The longer you rent the car, the more you pay. However, many companies offer attractive discounts for longer rental periods, making it cost-effective for longer stays.
Time of the Year: Prices can surge during the peak tourist season (typically November to February). If possible, try booking your rental car in advance to avoid paying higher prices.
Fuel Policy: Pay attention to the fuel policy of the rental company. Some companies use a "gauge to gauge" system, where you return the car with the same amount of fuel it had when you picked it up. Understanding the fuel policy helps avoid any unexpected charges related to fuel consumption.
When renting a car in Goa, it's essential to consider these factors. Careful planning and research can help you find a deal that suits your budget and requirements, allowing you to explore the beautiful state of Goa without any hassle.
Types of Car Rental in Goa
Goa offers a wide variety of car rental options to cater to the diverse needs of its visitors. From economical to luxurious, there's a car for every taste and budget.
Economy Cars: These are typically compact, fuel-efficient models like hatchbacks, perfect for solo travellers or couples. They are the most affordable option and are easy to manoeuvre through Goa's narrow lanes and bustling markets.
Intermediate Cars: One step up from economy cars is intermediate models, usually sedans. These cars offer a bit more space and comfort, making them a popular choice among small families or groups. They blend affordability with comfort quite seamlessly.
Standard Cars: These are larger sedans that offer ample legroom and luggage space. Ideal for families or groups who don't mind spending a bit more for added comfort and space.
Minivans: Minivans are ideal for transporting large groups, as they possess plenty of seating and are suitable for large families on a journey.
Luxury Cars: For tourists who wish to travel in style, luxury car rentals are a great choice. These premium vehicles come with high-end amenities and offer the ultimate comfort and style.
Over recent years, the self-drive car rental option in Goa has seen a surge in popularity. It grants you seclusion and power over your itinerary, making it an inviting choice for numerous sightseers.
Goa Car Rental Cost Range
The cost of renting a car can vary significantly based on various factors. When it comes to choosing a provider, while local providers may offer rental cars at seemingly attractive lower prices, their reliability can be questionable. It's not uncommon to hear about scams involving illegal vehicles (those with white plates) or other fraudulent activities. So, while considering the cost, one should also value reliability and legality.
Here's a list of the approximate Goa Car Rental Rates for various types of cars:
Economy Cars Rental Cost in Goa:
For budget-conscious solo travellers or couples visiting Goa, Economy Cars present an ideal choice. With daily rental prices ranging from 1000 to 1800 rupees, these compact, fuel-efficient models like hatchbacks offer affordability without compromising on convenience. Maneuvering through Goa's narrow lanes and bustling markets becomes a breeze with their compact size. These vehicles not only save on fuel costs but also provide a more environmentally friendly option for exploring the beautiful landscapes of Goa. While they may lack the luxurious amenities of higher-end models, Economy Cars make up for it with practicality and ease of use, making them perfect for short-term trips or those looking to maximize their travel budget.
Intermediate Cars Rental Cost in Goa:
If you're seeking a balance between affordability and a bit more comfort during your Goa trip, Intermediate Cars fit the bill. With daily rental prices ranging from 1500 to 2500 rupees, these cars offer a step up in features and space compared to Economy Cars. They are well-suited for small families or groups of friends looking for a more spacious ride without breaking the bank. With a range of options in this category, you can enjoy a smoother and more comfortable driving experience. The interiors often come equipped with modern amenities like air conditioning, better audio systems, and enhanced seating comfort. Intermediate Cars strike the right balance for travellers who want a bit more than basic transportation without splurging on luxury options.
SUV Cars Rental Cost in Goa:
For those seeking a powerful and versatile driving experience, SUV Cars offer an excellent choice for exploring Goa. With daily rental prices ranging from 2500 to 5000 rupees, these spacious vehicles are designed to handle diverse terrains and provide ample room for both passengers and luggage. SUVs are well-suited for families and groups who want a comfortable and enjoyable ride during their Goa adventures. Equipped with advanced features, SUV Cars offer a sense of security and confidence while exploring the scenic routes and off-the-beaten-path destinations of Goa.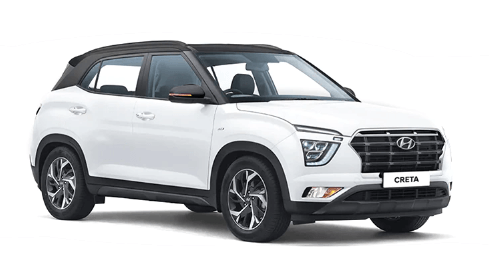 Luxury Cars Rental Cost in Goa:
For travellers who seek the epitome of style, comfort, and performance, Luxury Cars can be the go-to choice. With daily rental prices starting from 10,000 rupees and reaching upwards of 15,000 or even 25,000 rupees depending on the specific car and its features, these vehicles are reserved for those looking to indulge in the finest travel experience. Luxury Cars offer a plethora of high-end features, including plush leather seats, cutting-edge infotainment systems, advanced safety technologies, and premium sound systems, all designed to provide the utmost comfort and convenience during your journey. Perfect for special occasions, corporate events, or anyone wanting to elevate their travel experience to new heights, Luxury Cars make a statement wherever they go, turning heads and leaving a lasting impression.
Note: The prices mentioned above are approximate and subject to change based on the rental company and availability.
Do bear in mind that these rates may vary due to seasonal demand. Therefore, it's always wise to plan your trip, taking into consideration these potential fluctuations in car rental prices.
Documents Required to Rent a Car in Goa
In order to rent a vehicle in Goa, you must have a few necessary documents:
Driving License: Indian nationals must possess a current Indian driving licence in order to drive.
Identity Proof: Indian citizens must provide current identity proof, such as an Aadhaar card, voter identification card, or passport.
IDP: An international driving permit (IDP) is required for any of those who are not Indian nationals. It must be issued in the same nation that provided your driver's licence.
Passport: Foreign nationals must additionally provide a current passport.
Age Proof: You must provide documentation proving your age, which must be at least 21 years old.
Address Proof: A document proving your present residence address, such as a passport or utility bill.
It's recommended to verify with the automobile rental provider directly since each one may have somewhat different regulations.
Conclusion
Your holiday experience might be substantially improved by hiring a self-drive car in Goa. Keep in mind that prices might change based on the supplier, season, and kind of vehicle. Even though prices can increase once September arrives, being proactive might help you get the best offer!
Enhance Your Goa Trip with GOICAR: Convenient Rental Cars for the Ultimate Goa Experience!
Explore the beauty of Goa with freedom and flexibility with GOICAR, the premier self-drive car rental service in the region. Ranked as the best in the business, we offer an extensive range of high-quality cars ready to accompany you on your Goan adventures.
What sets GOICAR apart? We provide multiple digital payment options for your convenience. Moreover, we offer a unique collision damage waiver, a feature which provides accidental coverage for damages, from minor scratches to major incidents. Our billing is crystal clear and transparent, and our terms and conditions are designed to prioritize your needs.
Our cars are readily available at international airports in Goa for easy pick-up. And yes, we gladly accept international debit and credit cards! With GOICAR, your Goan journey starts the moment you step off the plane. Experience Goa the GOICAR way – where every ride is a pleasure trip!
Disclaimer – The information provided in this content is just for educational purposes and is written by a professional writer. Consult us to learn more about the cost of hiring a car in Goa.
Cost of Renting a Car in Goa