Goa has always been a jewel in India's crown. It's no mystery why this destination tops many travel lists. A unique blend of sun-kissed beaches, the rhythm of lively music, and the flavours of local Goan cuisine make it irresistible. The allure of intricate architecture, relics from its Portuguese past, and the laid-back Goan vibe make it a traveller's dream.
While summers let you bask in the beachy glow, monsoons paint Goa in lush green. The winters here are vibrant with carnivals and celebrations in full swing.
But here's the million-dollar question: When's the best time to visit Goa? Let's look at what Goa has to offer during the different seasons! This will help you choose which is the best time for you to visit!
Also Read: Top Reasons to Visit Goa During Winter
Overview of Goa's Climate
Goa, situated on India's western coast, offers travellers a unique climatic experience shaped by its coastal tropical environment. This climate categorizes its year into three well-defined seasons: Summer, Monsoon, and Winter.
Summer in Goa is sunny and warm. It's beach weather, plain and simple. Then the rains come.
Monsoon turns Goa green and fresh. Everything feels alive. And winter? It's the best of both. Not too hot, not too cold. Just right for exploring or chilling by the beach.
Getting around in Goa is hassle-free. Taxis are everywhere. Want to feel the wind? Grab a scooter. If you like driving yourself, a self-drive car in Goa is a good pick.
Thinking about the best time to visit Goa? Each season has its perks. Know what you want, and Goa will deliver.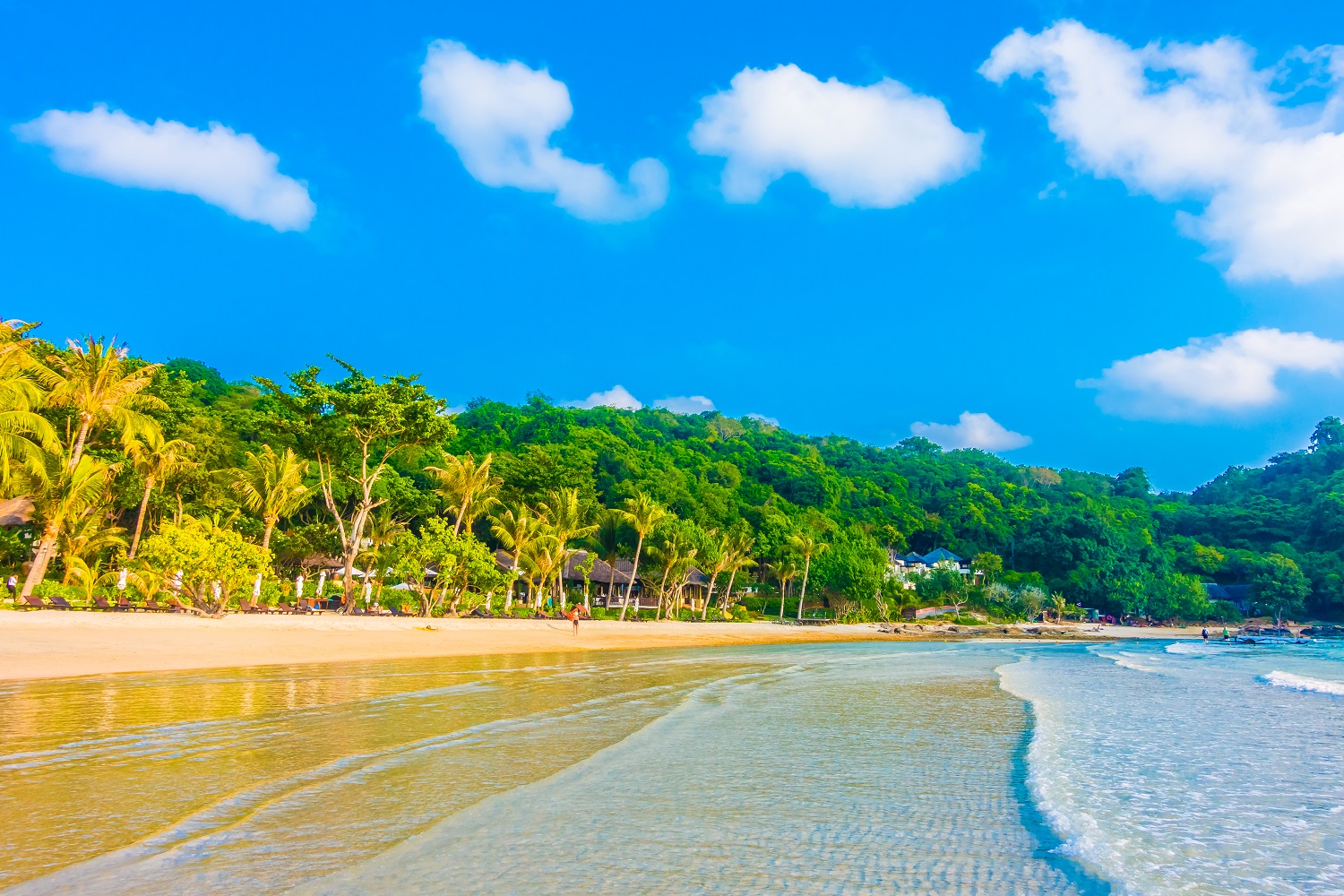 Summer (March to May)
Summer in Goa, which spans from March to May, brings temperatures ranging from a pleasant 25°C to a peak of 35°C. This season has its own charm. One of the major upsides? The beaches are less crowded. With fewer tourists around, you get more space to unwind and soak in the sun. Moreover, the hotel rates during this period tend to be more affordable, offering better deals.
However, the heat can be intense. This makes the climate humid and not always ideal for extended outdoor explorations. Still, there are plenty of fun activities to engage in. You can engage in indoor activities, savouring the flavours of Goa at shaded beach shacks, and so much more!
As for getting around, it's a breeze. Taxis and scooters are easily available for short trips. For a more flexible journey, opting for a car for self-drive in Goa lets you explore at your own pace.
Monsoon (June to September)
Monsoon in Goa spans from June to September. Temperatures hover between a cool 24°C and a mild 30°C. This season transforms the landscapes, making them a visual treat. It's a haven for photographers and those who have a soft spot for nature. If you love the sound and sight of cascading water, the waterfalls, especially Dudhsagar Falls, are a must-visit. They're at their roaring best.
But the rains bring their set of challenges. Beach days can be a bit tricky with the unpredictable showers. Some areas might even experience flooding, causing transportation hiccups. So, while long beach activities might be off the list, there's still much to do. Take a scenic drive through the lush landscapes. Or maybe pamper yourself at one of Goa's top-notch indoor spas. The local monsoon treats are a delight.
Public transport is a good option to get around. You can travel on scooters too but be mindful of wet roads. Taxis are reliable and for longer routes. If you like the freedom to move as you please, car rentals in Goa are a solid pick.
Also Read: 8 Best Things to Do in Goa in Winter for a Fun Vacation
Winter (October to February)
Winter in Goa starts in October and lasts till February. It's marked by a comfortable temperature range of 20°C to 30°C. This season is a favourite for many. Why? The weather is just right making it great for outdoor fun and exploring. Plus, it's when Goa really comes alive with its festivals.
But there's a flip side. Since it is peak travel time, expect more folks around. Beaches get packed. Famous spots see long lines. And if you're thinking of staying, know that prices might be higher. However, the vibe is infectious.
It's a good time to dive into watersports or explore old churches that tell tales of the past. And let's not forget the food. Winter brings out special Goan dishes that are a must-try.
Matching Goa's Seasons with Your Preferences
The best time to visit Goa depends on what you want to experience! Here is how you can select the right time for your trip!
For the Solitude Seeker
The heat of the summer months might deter many, but not the solitude seeker. This is when Goa's beaches are the quietest. You'll find spots to lay your towel without a neighbour in sight. The overall atmosphere is relaxed and unhurried.
For the Nature Enthusiast
The monsoon paints Goa in fifty shades of green. It's a spectacle. Every tree, every leaf seems to shimmer. The waterfalls are at their most majestic. If nature's call is what you hear, the rains in Goa await.
For the Culture Curious
Winter in Goa isn't just about the pleasant weather. It's also when the state's cultural heartbeat is loudest. From the colourful Goa Carnival to the serene Christmas celebrations, the air is thick with festivity.
For the Adventure Seeker
Again, winter is the perfect season for adventure lovers. The skies are clear, and the seas are inviting. Whether it's jet-skiing on the waves or trekking up a hill, the conditions are just right.
For the Budget Traveller
Late summer leading into early monsoon is a sweet spot. Tourist inflow dips, and with it, the prices. Hotels are keen to fill rooms, so discounts are aplenty.
For the Party Lover
The end of December through February is all about non-stop partying. Goa's nightlife is legendary, but during this period, it turns it up a notch. From New Year's bashes to beachside gigs, the energy is electric.
Conclusion
As you set your sights on Goa, let this seasonal guide be your compass. Each season offers a distinct flavour, but an often overlooked aspect of a Goan holiday is the importance of seamless travel. In Goa, you've got taxis, scooters, bicycles, and buses at your disposal. But real freedom and flexibility are offered by car rental in Goa.
Why? Think about it. You land at Mopa Airport and instead of haggling with taxis or waiting for a ride, your car awaits. With Mopa Airport car rental, it's all smooth.
We're rated as the best car rental service in the state. From hatchbacks to luxury vehicles, our fleet offers a variety of self-driven cars for rent. And our promise is that we provide on-time, no-hassle service. Get quality cars in top-notch condition. Our friendly support is there, 24/7. Call us today!
Disclaimer- The information provided in this content is just for educational purposes and is written by a professional writer. Consult us to learn more about the best time to visit Goa.
The Best Time to Visit Goa: A Seasonal Guide