Situated on the shores of the Arabian Sea, North Goa has earned a reputation as a premier beach destination in India. With its palm-fringed beaches, historic Portuguese-era architecture, and lively nightlife scene, it's easy to see why visitors flock here.
Getting around is convenient via public transportation like buses, private taxis, auto rickshaws, or rental scooters and bikes thanks to the proximity of beaches and attractions. You may also opt for car rentals in Goa if you want more comfort and relaxation! Whether you're looking for sun and sand, culture and history, cuisine and nightlife, or a bit of everything, North Goa has something for travelers seeking an idyllic Goan beach escape.
Also Read: The Best Time to Visit Goa: A Seasonal Guide
Top Things To Do In North Goa
Here are some tips and suggestions for you to enjoy your vacation! 
Visit Fort Aguada
It was built in 1612 and is one of the many well-preserved Portuguese forts scattered along the coast of North Goa. Perched on Sinquerim Beach, it provides stunning Arabian Sea vistas.
History of Fort Aguada
Constructed as a coastal defence fortress, Fort Aguada formed part of Portugal's colonial fortification chain in India. Its strategic clifftop position enabled monitoring of enemy warships and provided control over the Mandovi River mouth.
Architectural Highlights
This expansive seaside citadel occupies over 17 acres. The hexagonal structure boasts imposing stone bastions and battlements encircled by a deep moat.
Inside, the fort complex contains barracks, officer's quarters, a cliff-facing lighthouse, and the oldest light tower in Goa. An underground tunnel leads directly to the seashore. The upper levels offer postcard-perfect views.
While North Goa offers a variety of transport options like scooters, buses and taxis, opting for rental cars in Goa gives you unparalleled comfort and convenience.
Dolphin Spotting
Playing with dolphins in the open waters off Goa's coast creates an unforgettable experience. Several companies offer boat trips for a chance to observe these intelligent marine mammals up close.
Best Places to See Dolphins
Some top spots for dolphin-watching cruises in North Goa include:
Coco Beach near Nerul River
Candolim Beach
Around Grande and Pequeno Islands
Arambol Beach north of Mandrem
Dolphins frequently feed and travel through these waters. Trips usually last 1-2 hours and go 6-8 kilometers offshore.
Tips for a Good Sighting
Here are some tips to improve your chances of spotting dolphins:
Go on a small boat with fewer people for minimal disturbance.
Listen for the blowhole exhalation sound dolphins make when surfacing.
Scan the water in all directions and watch for sudden arcing motions.
Avoid excessive shouting or movement which may scare dolphins away.
Have patience and allow them to approach on their own terms
Banana Boat Rides
Zooming over the waves while clinging to a giant, inflated banana-shaped raft makes for an exciting beach activity. Banana boat rides let you enjoy speed, spins, and saltwater splashes.
All About Banana Boats
Banana boats typically accommodate 4-8 people wearing life jackets who grip handles on the sides of the banana-shaped float. The raft is tethered to a speedboat which rapidly accelerates, making the banana boat launch over the water.
Sharp turns induce spinning and splashing which often buck passengers into the sea. The speedboat then circles back to collect riders. Banana rides provide thrills for adventure seekers of all ages.
Also Read: Top Reasons to Visit Goa During Winter
Spice Plantation Tours
Visiting local spice farms offers an immersive experience to learn about Goa's historic cash crops. Guided tours of tropical spice plantations near North Goa provide an educational and sensory treat.
Spice Plantations of North Goa
Major spice estates open for tourism include Sahakari Spice Farm, Tropical Spice Plantation, and Pascoal Spice Village. They grow a diversity of spices on their picturesque grounds set amid winding paths, decorative gardens, and small farms.
The most common spices cultivated are black pepper, nutmeg, cinnamon, cloves, cardamom, vanilla, betel nuts, and cashews. Exotic fruits like pineapple, jackfruit, and starfruit are also grown.
North Goa has a variety of transportation choices, ranging from motorbikes to bicycles and taxis! But opting for self-drive cars in Goa offers the comfort of exploring the region's diverse landscapes.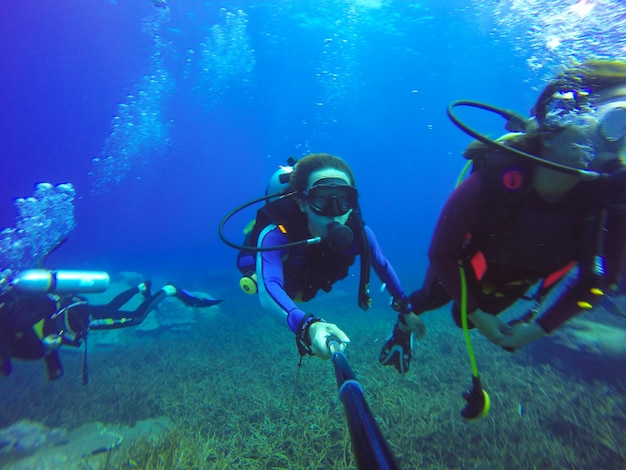 Scuba Diving
Scuba diving is one of the most popular water activities in North Goa thanks to the area's pristine beaches and clear waters. There are several excellent scuba diving locations along the coast.
Popular Scuba Diving Locations
Some of the top spots for scuba diving in North Goa include:
Grande Island – This small island off the coast of Goa offers an abundance of marine life and coral reefs to explore. It's home to a shipwreck site and cave perfect for beginner divers.
Baga Reef – These shallow reefs near Baga Beach provide ideal conditions for both novice and experienced divers. Spot colourful fish, rays, and small sharks up close.
Sail Rock – Considered one of the best dive sites in North Goa, this unique rock formation rising from the sea is surrounded by coral and marine creatures.
Arambol – The sheltered bay and waters by Arambol Beach are great for first-time divers to get acquainted with scuba gear and basics.
Safety Tips and Best Time to Go
Always dive with a certified instructor and outfitter for safety.
Avoid the monsoon season from June to September when the waters are rougher.
Early morning is the calmest for the best visibility.
Carry sun protection and stay hydrated at all times.
Dudsagar Falls Trek
The Dudsagar Falls trek is an adventurous jungle hike to India's fourth-highest waterfall. Nestled deep in the Bhagwan Mahavir Wildlife Sanctuary, it requires crossing the Dudhsagar River and hiking through dense forest.
This moderately challenging 12 km round trip trek starts from Kulem village near the Goa-Karnataka border. Covered pickup can be arranged from nearby towns.
The hike begins with traversing the railway tracks inside the Dudhsagar station tunnel. Emerging on the other side, it continues into the jungle alongside the Dudhsagar River.
Best Time and Gear Needed
The ideal season for the trek is October to May when the weather is cooler. Carry plenty of water, snacks, sturdy shoes, lightweight clothing, and rain protection. Wear bright colours to spot wildlife more easily.
Though it's possible to do it independently, hiring an authorized local guide provides knowledge and support throughout the trek.
Conclusion
Looking to rent a car in Goa? Rated the top car rental service in Goa, we provide travelers with convenient and affordable self-drive car rentals. Choose from our line-up of quality vehicles at reasonable prices. Then hit the road stress-free with our dependable on-time service and round-the-clock support. We also offer Dabolim and Mopa Airport car rental services. With Goicar's hassle-free rentals, you can focus on enjoying the ride and exploring paradise at your own pace. So why wait? Book your self-drive rental car for the trip of a lifetime today!
Disclaimer- The information provided in this content is just for educational purposes and is written by a professional writer. Consult us to learn more about the North Goa Travel Guide.
North Goa Things To Do | 2024 North Goa Travel Guide